So, I just realized that I never passed the Liebster Blog Award on to anyone, so here goes (check out these great blogs with under 200 followers):
Casey at
Cardigans and Curriculum
- her blog design is so cute and she just finished her master's degree!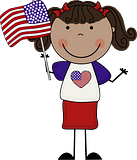 First Grade Fanatic - She just posted a cute math read the room activity in her TPT store - go check it out!


Run over and check out her Gingerbread Fact Family houses!
On another note, one of my favorite blogs, Ladybug's Teacher Files (they are great for freebies and blogging tips - I always go there first if I have a blogging question) has made a Bloggy Christmas Card. You can check out their post about the card here:
Ladybug's Teacher Files
.
I would like to pass this to my best blogging buddy Rebecca over at

She has the cutest blog design, great ideas, and is such a sweetie! If you've never been to her blog, go now and check it out!
Merry Christmas!