Warning: This post is completely not teaching related (probably because I haven't done anything teacher related this summer) and has lots of pics.
I don't know - can you really have too much relaxation? I have done absolutely NOTHING school related this summer (unless you count blog surfing and being jealous of all y'all that have a ton of things done already). So what have I been up to? Lets see...
First up: Family vacation to Pigeon Forge, Tennessee
The scenery was amazing!!
We took a day trip to Biltmore:
This was really a combined family vacay/anniversary trip. My hubby and I will have been married 15 years come August. This is where we came on our honeymoon and we wanted to come back. The cool thing about Biltmore (other than just getting to see the largest residence around) is that they are constantly doing renovations, so we got to see a whole different wing of the house that wasn't open last time we went.
Next, a trip to Dollywood. Yes, it rained, but luckily not all day. I did get to ride this wonderful roller coaster: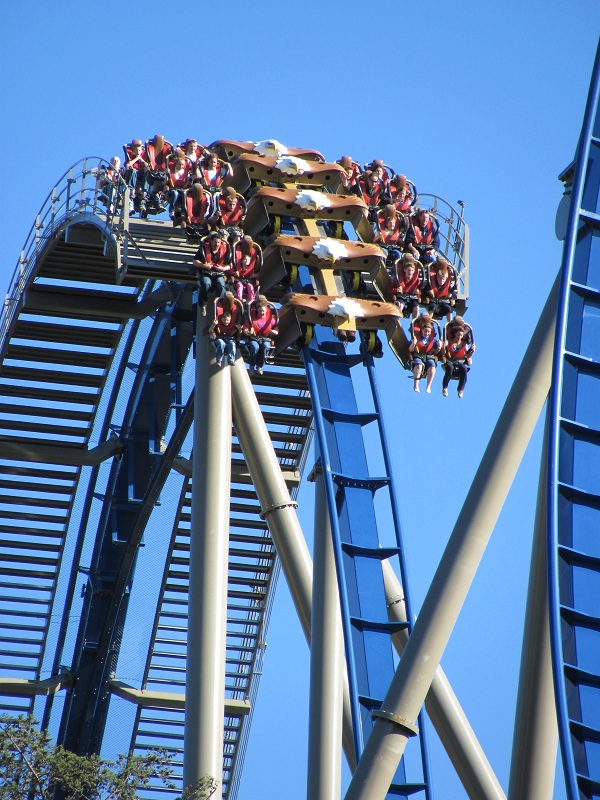 Yep - that was a blast!
Then, my hubby took us to my Mama's house. From there we traveled on to Ohio for a small family reunion:
That's me and my favorite cousin goofin' around.
Then, we had a little party for my little man - he's 7 now!
And now, we are back in Kentucky relaxing in the middle of nowhere with views like this:
So, that is why I have done NOTHING teacher related this summer. Oh, I did start running on the treadmill and have run almost every day. I also found this 30 day squat challenge from Lori at
Conversations in Literacy
. Click on the link to go to the post about this challenge. I am on day 10 - 105 squats! I'm definitely feeling a difference!
I hope you've enjoyed seeing what I've been up to this summer. We're headed home on Saturday. I just realized that when I get back, there's only 2 weeks until we go back to school. I guess I better get on the ball and get some stuff done when I get home. I was supposed to come up with a new lesson plan format that would be easier for our teachers to use and was common core friendly. I found some examples online that I liked, but I only liked pieces of each one. So, now I'm gonna try to merge some of those things into a custom lesson plan template. The only problem is - I left all of the examples at home. Hmmmm...accident or not?
Anyhoo...I'm curious - what have y'all been doin' all summer? Working or relaxing? Leave me some comments and let me know!